The Neon Color Fashion with Mismiin: Embracing Vibrancy and Boldness
In the world of fashion, trends come and go, but there is one style that has been making a striking comeback - neon colors. From the runways to street style, neon hues have taken over the fashion scene, injecting a burst of energy and vibrancy into our wardrobes. Among the brands that have embraced this trend is Mismiin, a label known for its innovative designs and fearless use of color. In this article, we will explore the neon color fashion with Mismiin, delving into the reasons behind its popularity and how to incorporate these bold hues into your own personal style.
The Rise of Neon: A Flashback to the '80s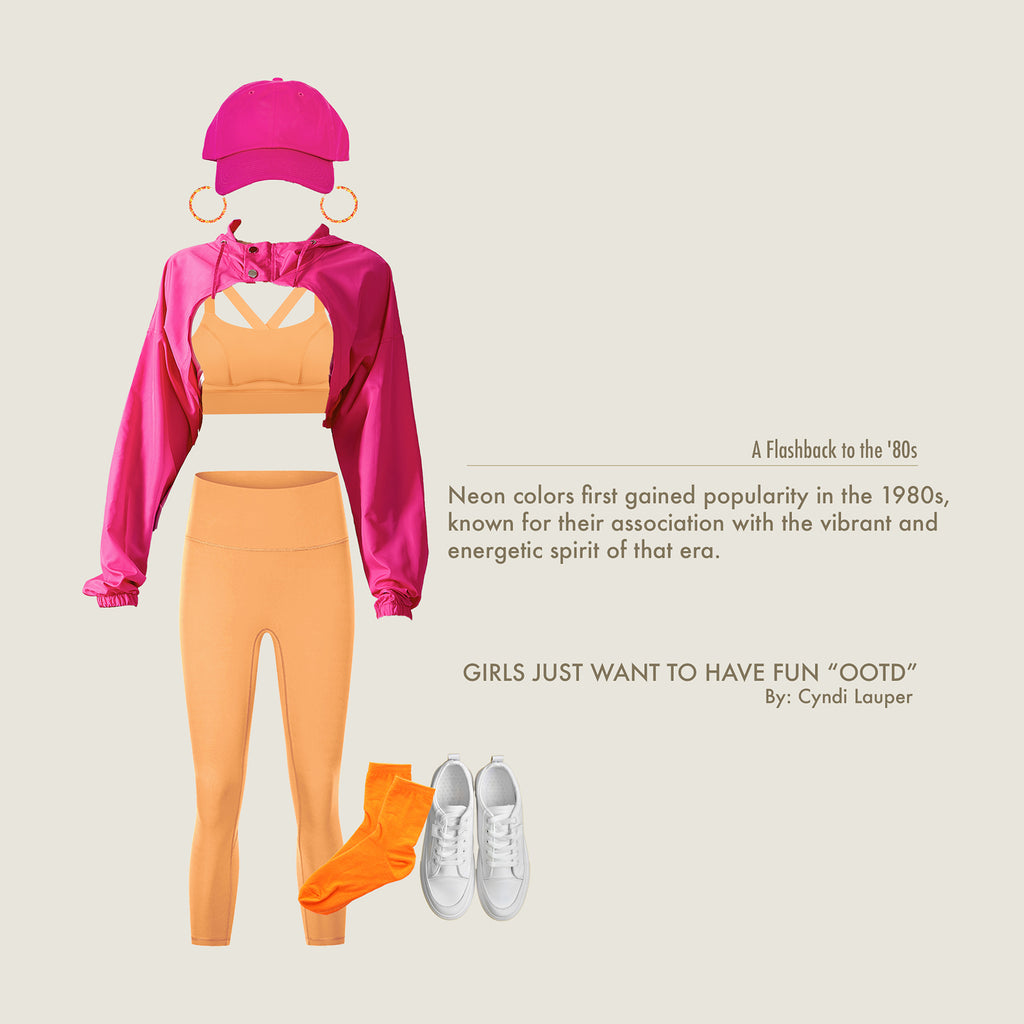 Neon colors first gained popularity in the 1980s, known for their association with the vibrant and energetic spirit of that era. Fast forward to today, and we find ourselves in the midst of a neon revival. Mismiin has been at the forefront of this trend, reimagining neon hues in a modern and sophisticated way. Some of our newest color collections feature are range of neon shades, from electric tangerines to fluorescent pinks, allowing fashion enthusiasts to experiment with bold and eye-catching looks.
 This look gives you a vibrant chill while listening to Cyndi Lauper. Well girls just want to have fun with Mismiin.
Making a Statement: Neon as a Fashion Statement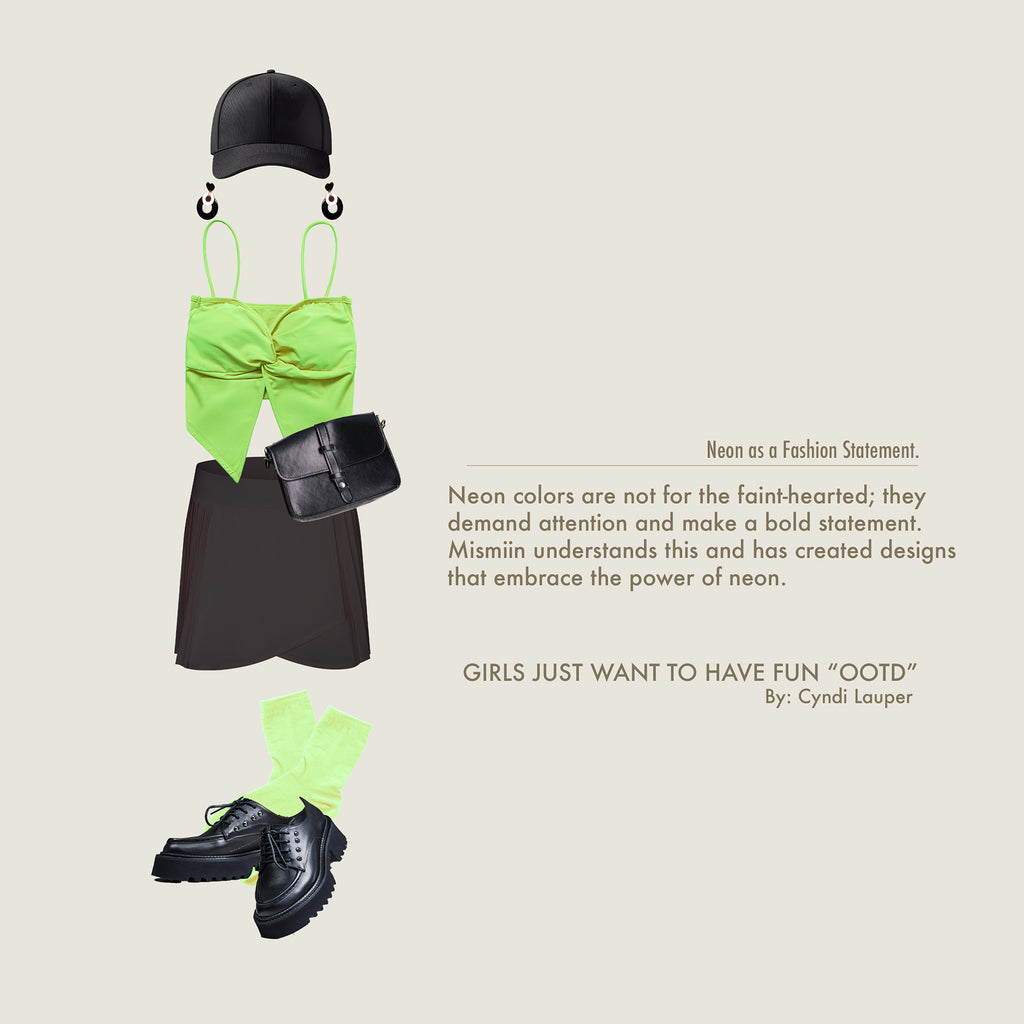 Neon colors are not for the faint-hearted; they demand attention and make a bold statement. Mismiin understands this and has created designs that embrace the power of neon. From neon bras, tops & shorts, our pieces are designed to turn heads. The key to pulling off neon is to balance it with neutral tones. Pairing a neon top with black trousers or skirt with a neon top creates a visually striking ensemble that is both fashionable and wearable.

Versatility in Neon: Day to Night Looks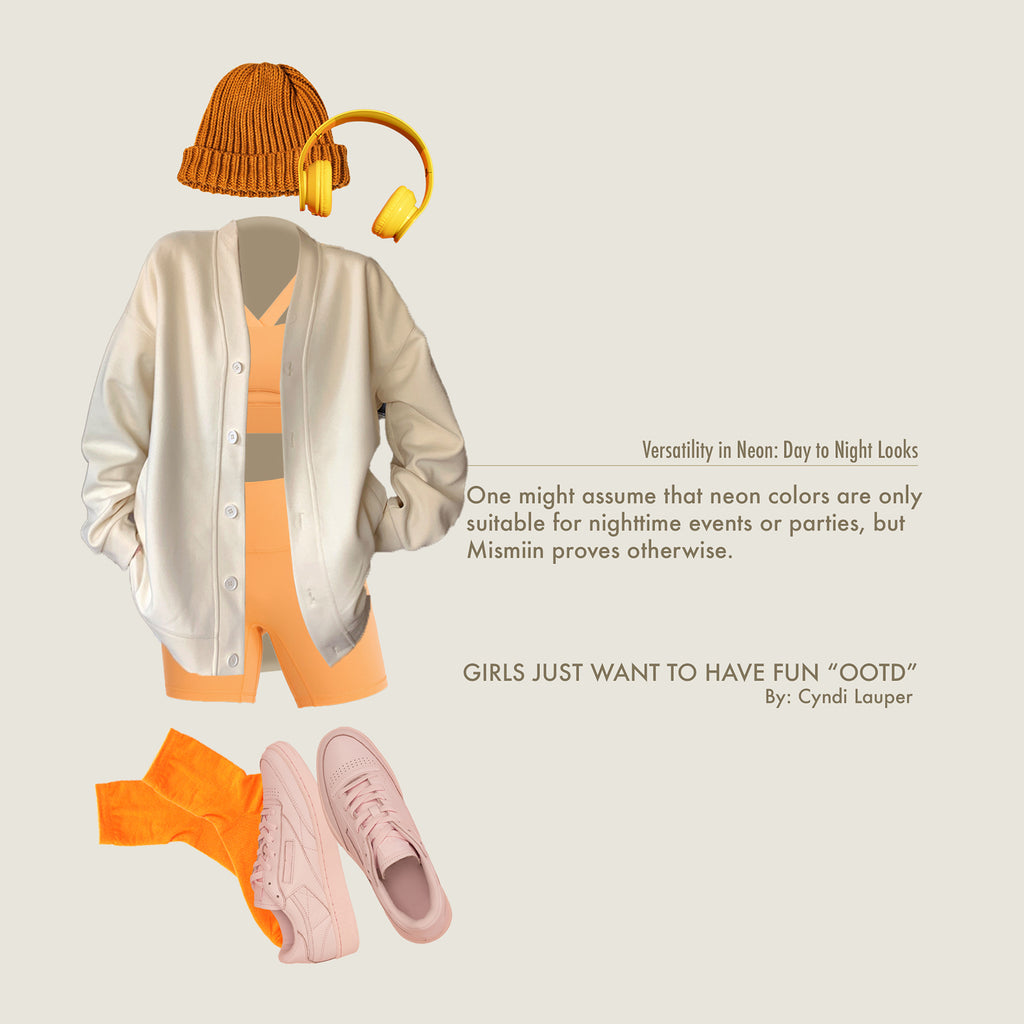 One might assume that neon colors are only suitable for nighttime events or parties, but Mismiin proves otherwise. Their collection showcases the versatility of neon, offering options for both day and night looks. For a daytime outfit, opt for a neon shorts paired with crop top or bra with overcoat and sneakers for a casual yet trendy ensemble. When transitioning into the evening, amp up the drama with a neon dress and heels. Mismiin's designs allow you to seamlessly incorporate neon into your wardrobe, no matter the occasion.

Accessorizing with Neon: Adding a Pop of Color
If you're not ready to fully commit to neon clothing, accessories are a great way to dip your toes into this trend. Range of neon accessories, from handbags to earrings, allowing you to add a pop of color to any outfit. A neon belt can instantly elevate a monochromatic look, while neon shoes can add a playful touch to a simple dress. Experiment with different combinations and find the perfect balance between neon and your personal style.

The neon color fashion trend with Mismiin has brought back the vibrant spirit of the '80s in a modern and sophisticated way. From their bold designs to their versatile pieces, Mismiin has successfully embraced neon colors and made them accessible to fashion enthusiasts worldwide. Whether you choose to go all out with a neon dress or simply add a pop of color through accessories, incorporating neon into your wardrobe allows you to express your individuality and embrace the joy of fashion. So why not step out of your comfort zone and join the neon revolution with Mismiin?